Yanelys Guerra Garcia, DMD, FAGD
Dr. Yanelys Guerra Garcia immigrated from Cuba in 1995. She finished her senior year of High School in Atlanta, Ga and graduated from Georgia State University with a Bachelors in Biology in 2001.
Luckily she could come to the warm South Florida weather to earn her dental degree from Nova Southeastern University in 2005. After graduation she practiced as an associate general dentist in the South Miami area for 6 years until she built and opened her own practice.
With her passion for learning, Dr. Garcia has attended several classes at the prestigious Dawson Academy. She received her Fellowship from the Academy of General Dentistry in 2011, an award which requires 500 hours of Continuing Education and the passing of a rigorous test.
She has been named one of America's Top Dentists by the Consumer's Research Council of America for 4 consecutive years.
In her spare time, Dr. Garcia likes to spend time with her new husband and their dog, Sherlock.
Dr. Garcia is a member of the:
Academy of General Dentistry
American Dental Association
Florida Dental Association
---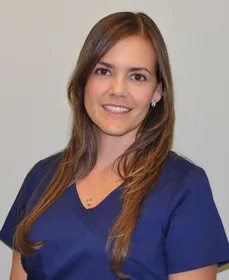 Maria Franco, DDS
Most of you may know Maria Franco as our Saturday hygienist. We are so happy to announce that Maria will continue working with us as our new Associate Dentist.
Dr. Franco was born and raised in Medellin, Colombia. She received her Dental Degree from Universidad de Antioquia in 2005 and worked as a dentist in E.S.E Hospital San Roque as well as in a private practice. She then moved to the U.S and began working as a dental assistant in 2008. In 2010, she successfully completed all the requirements to obtain the Florida Dental Hygienist License and began working with Silver Palms Dentistry in January 2014. In June, she was accepted to the General Practice Residency at the University of Miami and completed a 2 year program where she expanded her knowledge and practice in all aspects of the dental field. Dr. Franco graduated as the chief resident and earned her Florida dental license. She continues to increase her dental knowledge and is currently enrolled in a 1 year Implant Fellowship program at the University of Miami.
On her free time, she enjoys spending time with her husband of 10 years, Jorge and her 4 year old son, Matias. She also enjoys outdoor sports such as roller skating and cycling.
We are excited to welcome Dr. Franco as the newest Doctor to our practice and hope you find her to be a wonderful and helpful addition as she transitions to her new position with the Silver Palms Dentistry family.
---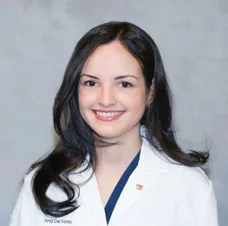 Dr. Ana De Feria
Dr. Ana De Feria was born in Cuba, at a very young age she immigrated to the city of Santo Domingo in Dominican Republic where she grew up and completed High School. Soon after graduation she started working as dental assistant with her orthodontist Dr. Cabrera . At the age of 18 she moved to Miami with her family, completing an Associate in Arts in Miami Dade College and a Bachelor 's in Biological Sciences from Florida International University. She received her Doctorate in Dental Medicine in Boston University Henry M. Goldman School of Dental Medicine, where she was also the president of the Hispanic Dental Association for the years of 2016 and 2017 and recipient of the HDA Colgate 2017 Scholarship. In 2017 Dr. De Feria also completed a 10 week full time externship in Boston Healthcare for the Homeless, where she had the privilege of working with the underserved community of Boston, Massachusetts.
Dr. De Feria moved to Miami in June 2018. She likes to spend her time off with her husband, family, and dog Archie.